Sunday Worship Service - 10:30 am
Sunday School ( All Ages ) - 9:30 am
We have a class for everyone. Our classes are small, warm, and friendly. Everyone is treated like family. Our Youth classes are divided by age. We have a Nursery class, Kindergarten Class, 4th - 6th grade class, and a High School class for 7th grade through High School.
Our adult classes called the Ambassador Class led by Diana Winkler and, Seekers Class led by Tom Wilder and is open to everyone.
We have a Nursery available for children up to age 4, during our Sunday Worship Service.
We also have a children's Worship for K thru 5th grade.
KID ZONE
Led by Amanda Harrigan and Jessica Saunders for children age Kindergarten through 5th grade.
The program consists of a small meal, lesson, games, crafts, and snacks. Programs only during school year.
The program will start 5:30 till 7:00
We have BYIC (Brethren Youth in Christ)
each Sunday after church @ 12:00 with Matt and Courtney Hammond for Youth 6th grade through College. A meal is provided before each meeting.
Come join us every Sunday!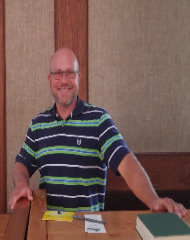 Click the map below to find us on Google Maps!