Sunday Worship Service - 10:30 am
Sunday School ( All Ages ) - 9:30 am
We have a class for everyone. Our classes are small, warm, and friendly. Everyone is treated like family. Our Youth classes are divided by age. We have Nursery class, K - 1st, 2nd & 3rd class, 4th, 5th 6th grade class, and 7th - 12th grade class. Also 3 adult classes with different subjects.

Wednesday nights 5:30 to 7:00
Grades K- 5th.

Meal and lesson with lots of fun!

Starting when schools starts back

We have BYIC (Brethren Youth in Christ)
each Sunday after church @ 12:00 with Matt and Courtney Hammond for Youth 6th grade through 12. A meal is provided before each meeting.
Come join us every Sunday!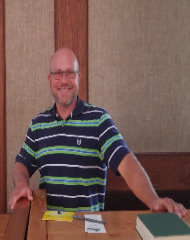 Click the map below to find us on Google Maps!